The days of needing to purchase and maintain costly server and network equipment in your office are quickly ending.  Today, nearly everything can be done from the cloud more efficiently, securely, and reliably.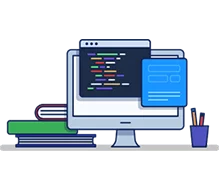 The cloud supercharges collaboration.  File sharing and live document editing are easier than ever. Gone are the days of saving multiple versions of one file and passing it back and forth over email.
Microsoft spends four billion dollars more than we do on security each year. Cloud vendors are constantly improving their security and functionality to meet the needs of the changing world.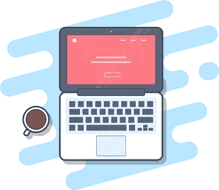 99.9% uptime enables you to work anywhere you have internet. With email, data, and applications in the cloud it's easy to get reconnected when there is an Xcel or internet outage at your office.
Essential Cloud Services for Every Business
Meet Our Ultimate Cloud Bundle
Despite every business being unique, there are certain tools we believe are essential to the modern business. After countless hours of research, testing, and managing these services we've combined them into one simple to understand package.  
Here's what's included in our cloud bundle:

Hosted Email
50GB of email storage per user with your business domain name
Cybersecurity
AI and human powered identification, blocking, and remediation of malicious programs on your PC. This can help stop or slow down ransomware

Email Encryption
Send email and attachments securely to prevent unauthorized access

Online Storage
1TB of OneDrive storage per user for file storage and sharing

Coauthoring
Work on the same documents as others simultaneously

Email Protection
Spam filtering to help reduce junk mail and phishing threats
Monitoring & Automation
Remote monitoring of system performance and automated repair keeps your computer patched and running smoothly
Security Awareness Training
Monthly simulated phishing attacks and training to educate users
Gather Feedback
Create and send out forms to customers or employees

Premium Office Apps
Outlook, Word, Excel, PowerPoint, Publisher, Access, and more
Password Manager
You only need to remember one password ever again. Generate, save, share, sync, and autofill passwords on all of your favorite sites

Teamwork
Chat-based communication with your staff and external contacts

Calendaring
Share available times, schedule meetings, and get reminders
Questions? Want to Learn More?